The digital arts community and NVIDIA are natural partners. As NVIDIA graphics technology becomes increasingly programmable, it provides artists with an infinite palette for expressing their ideas.
NVIDIA Corporation is the worldwide leader in programmable graphics processor technologies. The Company creates innovative, industry-changing products for computing, consumer electronics, and mobile devices. NVIDIA is headquartered in Santa Clara, CA and has offices throughout Asia, Europe, and the Americas. For more information, visit www.nvidia.com.


Viprinet
develops and markets innovative broadband access solutions for the European and world-wide market. The revolutionary Viprinet Multichannel VPN Router bundles broadband connections to enable high-available virtual dedicated lines. Also acting as service provider, Viprinet GmbH offers business VPN connectivity together with these lines.
Breakpoint 2010 internet access is sponsored and operated by Viprinet.


49Games
is a video game developer located in Hamburg, Germany. Founded in January 2004 the company employs most of the former "VCC Entertainment" staff and is constantly growing to currently more than 25 employees in production, of which fifteen belong to the well-established team for more than seven years. With a track-record of five titles (Torino 2006, RTL Ski Jumping 2005 and 2006, Alpine Skiing 2005 and Bode Miller Alpine Skiing 2006) on three platforms (PC, PS2, Xbox) for the european and american market within the first two years, 49Games is the leading console game developer in Germany. At the moment five new titles are in this year's production pipeline for current and next-gen platforms to ensure that 49Games keeps its leading position in German videogame development.

sipgate
team is the leading web-based hosted phone system. It includes fax, voicemail and collaboration features that will allow you to be more productive.

Individual Computers
is highly recognized in the scene for excellent hardware products for current and retro-computers such as Amiga and C64. In business for over 15 years, they have now added embedded systems and VoIP/broadband technology to their portfolio, with job vacancies for embedded Linux programmers.


The association "Digitale Kultur e.V." (Digital Culture) aims at supporting the demoscene with a special focus on activities in Germany. As in previous years, Digitale Kultur is supporting Breakpoint in several areas.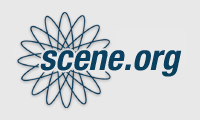 Scene.org
is a non-profit organization aimed at providing the 'electronic art scene' with a forum for communication and for sharing their work. This year they decided to provide financial support to Breakpoint.

Tastatur und Maus e.V.
is the non-profit organization behind "the Ultimate Meeting" – a demoparty that's taking place since 1999. They also support and help organize other parties like buenz.li, Rewired, GeekCamp and – of course – Breakpoint.