Welcome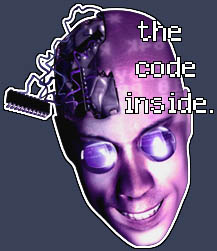 Breakpoint 2004 - The Code Inside.
We are pleased to announce the second edition of Breakpoint, the world largest pure demoscene party. The organizers of all major german demoscene events of the past, present and future, namely Mekka&Symposium, Evoke, TUM, Dialogos and Underground Conference again have teamed up to bring you 73 hours of pure scene fun. Competitions, booze, a huge bonfire and lots of outdoor and indoor action are awaiting you.
As said, Breakpoint again is for sceners and scene-interested people only - this is not a LAN or copy party. Creativity, Friendship and Fun is what counts. We are quite tolerant on what people do on the party, but if you just want to play games or leech and watch porn, there are certainly better places you can go to. But if you love to create and/or watch demos and other scene art, we surely will give you a very warm welcome.
The party will take place from Friday, 9.4.2004 to Monday, 12.4.2004 in Bingen am Rhein/Germany. We have decided to return to Bingens abandonded military base as it gives us lots of space and freedom for creativity, fun and outdoor action.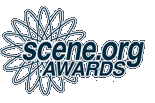 We are very happy that another great Breakpoint feature is going to return: The scene.org awards will again be hosted at Breakpoint 2004. The scene.org team will be awarding the best demos and demo artists, this time from year 2003. More details, a list of the award categories and nominees are available at the awards website.
If you wish to join the fun of Breakpoint 2004 we would be very happy if you would take the chance to register yourself as a visitor of our party so we can get a feeling on how many people might show up.
If you have got any questions regarding Breakpoint, wish to offer your help or got some good idea, please write to . You may also discuss the event in our public forums, or join the live discussion at IRCnet #breakpoint.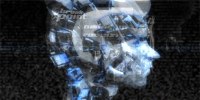 And for all you PC owners out there, the official Breakpoint 2004 PC Invitation Demo might be of some interest. Also check out the corresponding thread at pouet.net.
News